Did you know that Geothermal energy represents one of mans earliest forms of renewable energy? That's right, since prehistoric times man has harnessed the inert insulating R-values offered by the earth. As Contemporary man we could learn a lot from our predecessors. By living in caves, early man was protected from the harsh brutality of all the earths other surprises. Not only were they sheltered from wind, rain, snow, cold, heat, and storms, but their bunkers also gave them security from other threats and predators.
As we evolved we departed the relative security of our underground homes to dwell in the comfort of Houses, apartment buildings, and condominiums. Perhaps there weren't enough caves to go around, or maybe people didn't want to live in the dark. Well geothermal energy is still available and I suspect it always will be. The good news is that we don't have to live in the dark to enjoy the many benefits of living underground.
Underground Homes, otherwise known as Earth Shelters, are truly the most energy efficient homes available today as they utilizing all of earths comforting properties. However there are many ways to harness this energy while living on top of the earth. The future of geothermal energy is now! The uses vary greatly and include large scale energy production as well as individual home energy solutions.
The process of converting oil to energy is only 50% efficient while converting geothermal to energy is 80% efficient. The potential for this form of renewable energy is absolutely enormous. Modern day applications include:
Heat (in the form radiant floors)
Air Conditioning
Hot water
Swimming Pool Heating and cooling
And much more!
The common misconception is that these applications can only be used in new homes. The truth is that existing homes and their systems can be retrofitted to accept geothermal applications.


Industry and business would benefit dramatically with the implementation of Geothermal Energy Practices. Consider the food industry. There is an enormous amount of energy expended in the dehydration of food products as well as refrigeration. Industry that uses drying as a part of their manufacturing process such as lumber companies are prime candidates. Heating and cooling large commercial spaces or businesses that use an abundance of hot and cold water such as commercial laundromats would experience huge savings as well. The possibilities are endless. Home owners. CEO's, managers and business planners alike would benefit greatly from retrofitting existing plants and operations, and those who are building for the future would see significant savings in both the short and long term.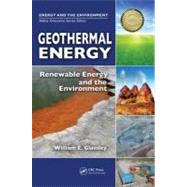 Geothermal energy accounts for over 9700 megawatts of electrical energy and that number is expected to climb fast. The earth holds an estimated 42 million megawatts of attainable energy at all times. In fact Sweden has the largest geothermal system in the world and has decreased it's dependence on fossil fuels by 70% and is on track to be free of oil energy reliance by the year 2020.